Firstly, insert the steering gear as shown in the figure.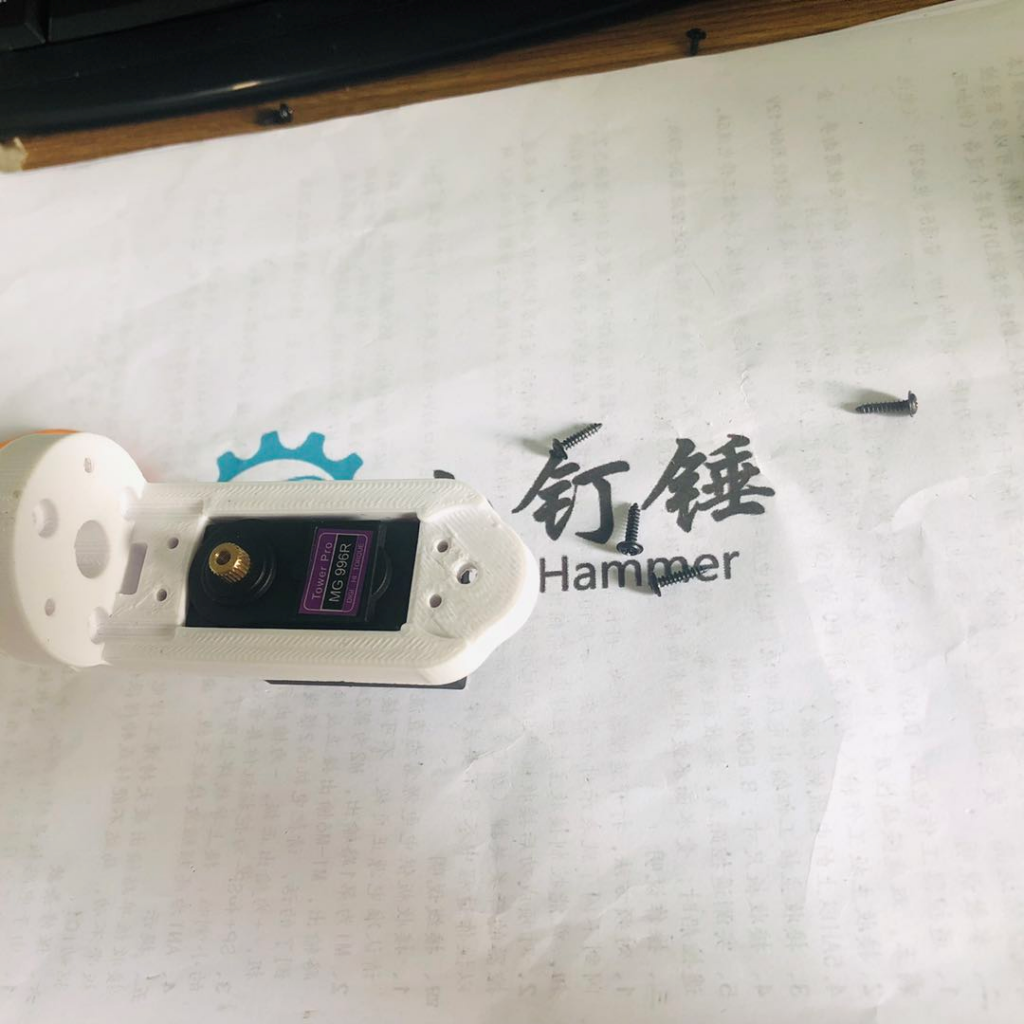 Then screw the screw up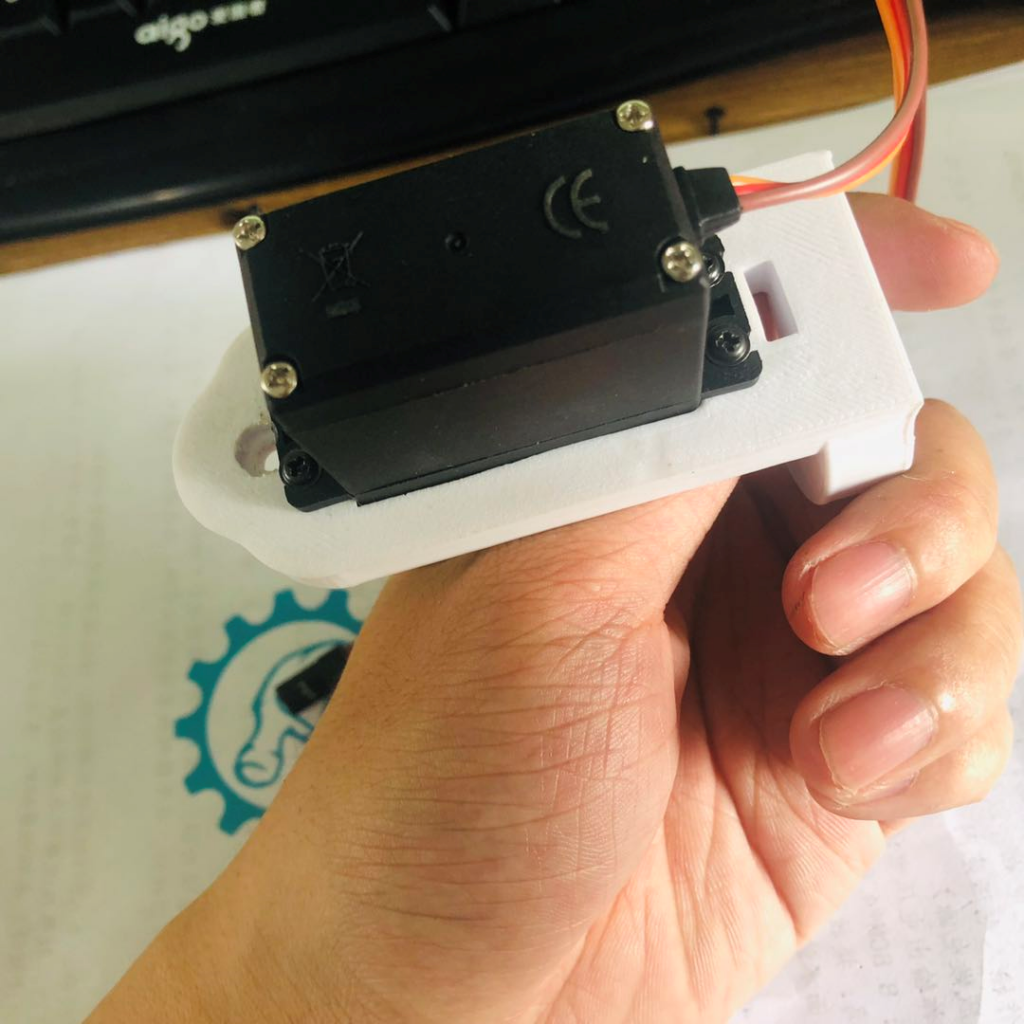 Next, install the big gear on the steering gear (don't screw the screw on the gear first)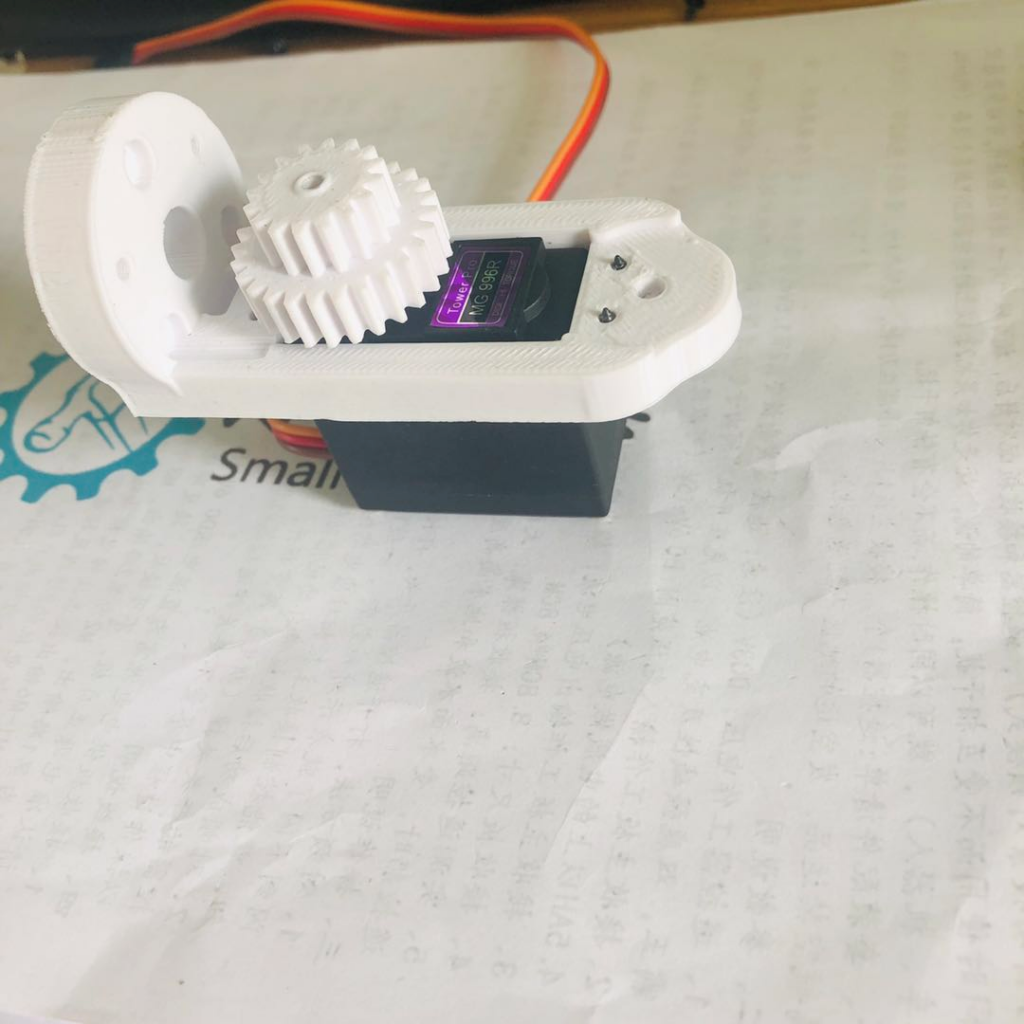 Then, prepare to assemble the main body (the right claw with the ring is specified)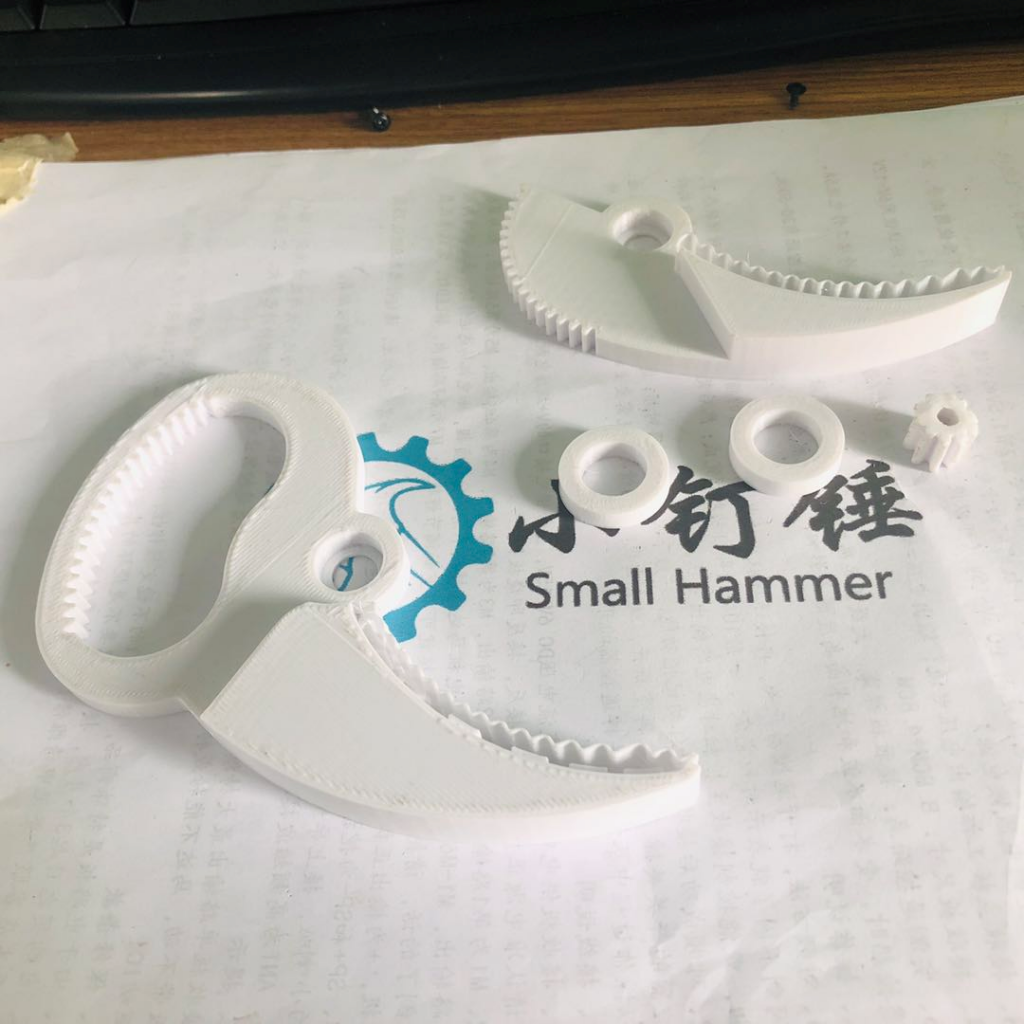 The order of emission from bottom to top is ring-right claw-left claw-ring. (Note that the pinion is placed between the left and right claws)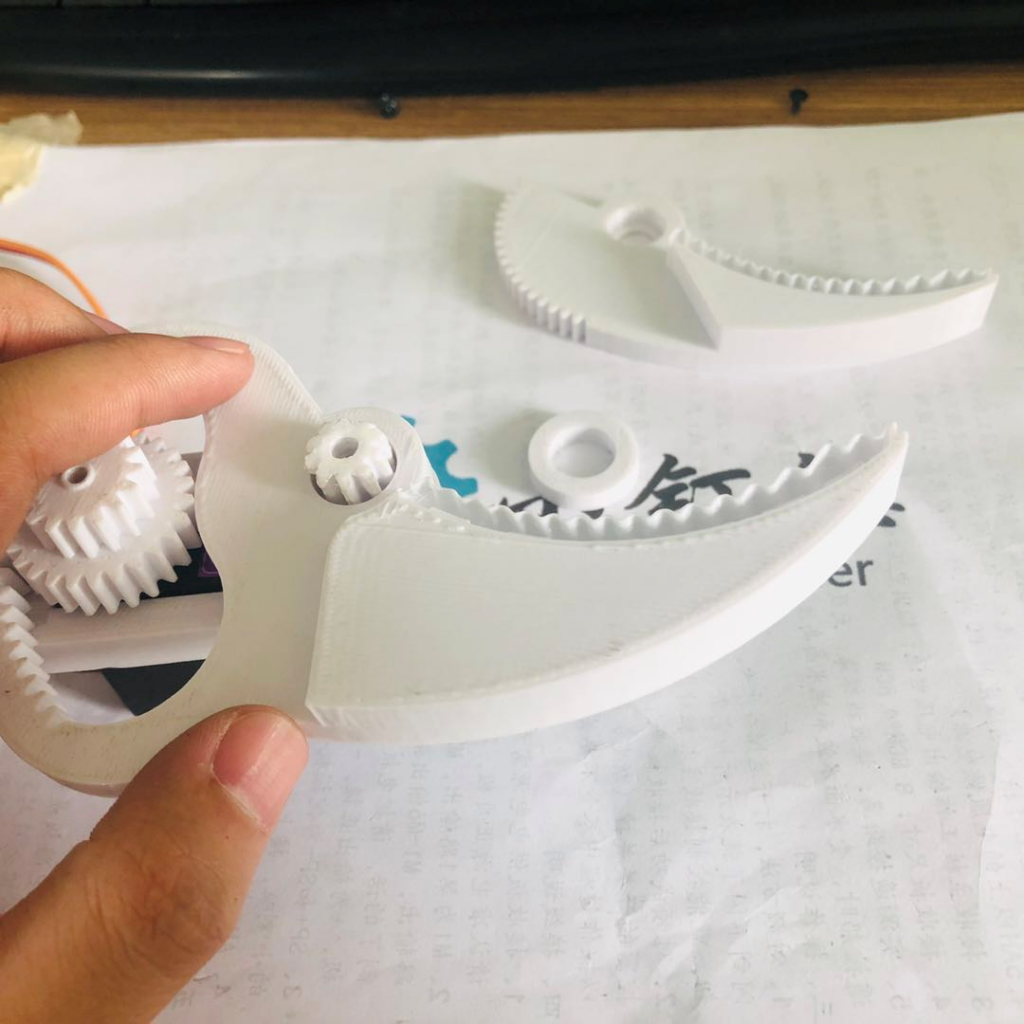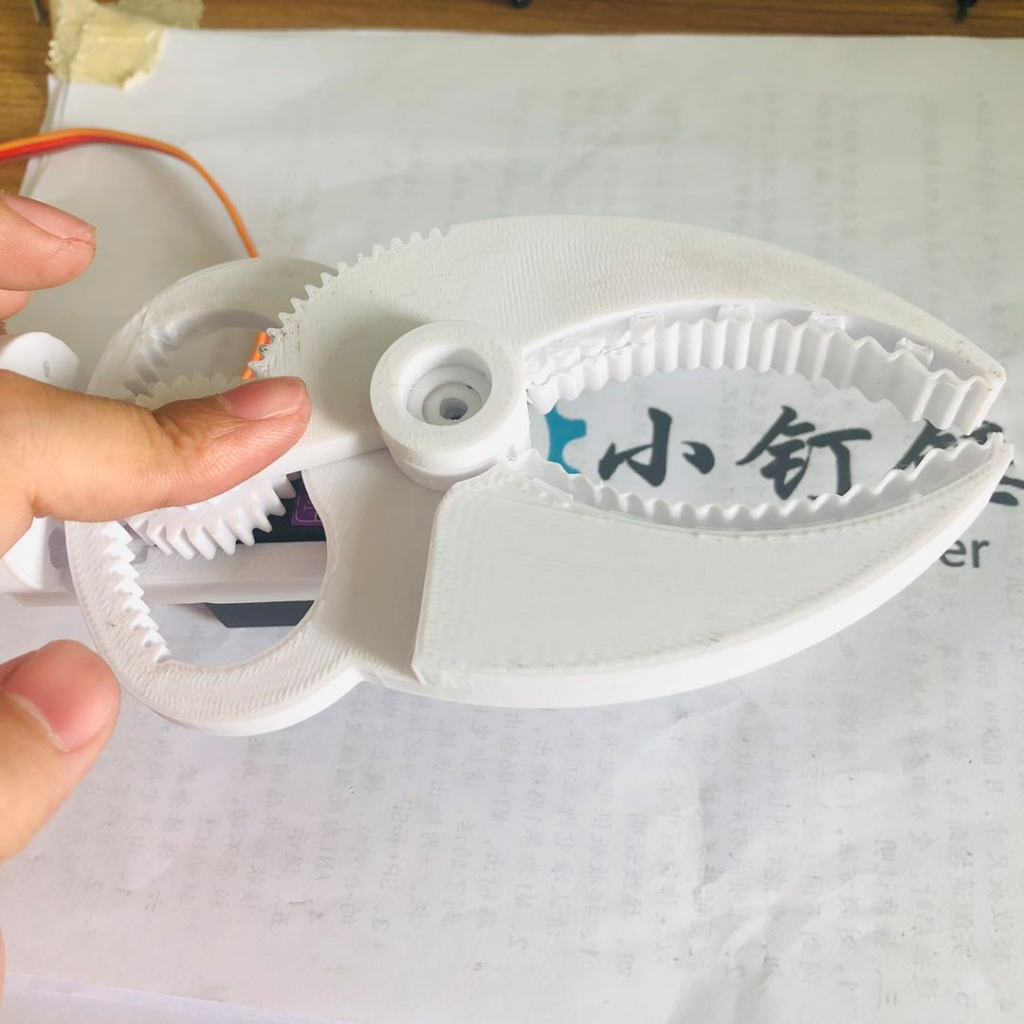 Then cover the top "lid" and screw on the screw.